I find it difficult to pinpoint an underlying theme or message from my time racing and hanging out in Minnesota last week. Rather than avoid any attempt at summarizing my adventure, I will stumble my way through this and hope for the best.
Usually, my trips are pretty focused on one thing, the bike race. This trip was different. This trip was also the time that the little idea to make a composite team of bike racers (PBLRB!) came to fruition. It was also one of the best races of my superfresh 'career' as a bike racer. I also got to meet the new baby made by two of my favorite people in the world. I also caught up with my parents, brother and his family, and discovered the small cycling community that exists in my hometown. That's a whole lot of stuff going over a week and a half!
I'll start with a little bit about the racing. North Star Grand Prix is a truly wonderful bike race. It's technical, it's long, the weather can be epic, the race announcer has a powerful and articulate voice, it is grand in many ways. I also got to guest ride with some of the biggest crushers in cycling on the Specialized lululemon professional team and help defend the yellow jersey.
Here's a list of things I learned this week in racing and/or noteworthy items;
1. I still don't like cats very much and I still love dogs the most out of the common domestic city animals
2. Jess, the Aussie, says 'as' after other words for emphasis. Example (in reference to the first road stage): 'it was windy as!' Windy as what? I'm not sure, I think just windy as, meaning very-very-windy-shattering-the-peloton-at-mile-20-windy. (sidenote, I see that Good Life Brewing made a beer called Sweet As! must be summertime).
3. my body still loves stage racing and really finds it's grove after day two
4. Trevor Spahr was right, the trees in Minnesota really are quite small
5. Carbon wheels do not brake well in the wet, but they sure do go fast on all surfaces
6. I enjoyed attending the Ally Stacher School of Doing It Right at the end of the second road stage when we were both dropped (Ally because of a flat, me because I worked hard and exploded)
7. I don't know how I feel about lists
In case you're interested in a bit more summary of each stage, check out the blog of the young super star, Jess Allen (also a guest rider with Slulu at NSGP), she did a fine job and made some good words!
PBLRB 2014 was a success beyond what any single person could create or imagine. It was a success that can only happen when good people with a cohesive idea come together with energy, ambition, and passion. When each person pulls their weight because it's what they truly want to do, not what they feel obligated to do it. The team had some great races, they had some super-tough races, they found success in all the spaces and in each other. The represented the PNW well. Great friendships and bonds where made and they all want to keep road racing. They are motivated, they are tough, they love to race their bikes. They are super crushers and they made a beautiful story together.
I've heard bits and pieces of this story here and there, but much of the story of their adventure is still hidden deep in the depths of their thoughts and hearts. We will be having a PBLRB After Party on July 10th in the evening. This party will no doubt be the best conclusion to a remarkable journey. There will be photos, there will be stories, there will be beer and snacks. The riders and support crew will be telling the tales of PBLRB and NSGP. We hope everyone will join us and we hope their stories can invigorate another group, another generation, another hearty bunch of women bike racers in the PNW and beyond. We love our sport and we want it to grow. More details to come, save the date!
I had a very lovely time up north with my family. I even drove around a dirt mover and moved some dirt! I spent time with my brother, my mother, my father, my sister-in-law, and the youngest of the family, my nephew Gavin. We built a train together and ran around in the sand. I was pleased to discover that there is a small cycling community in Grand Rapids, MN and Tony joined me for a morning spin!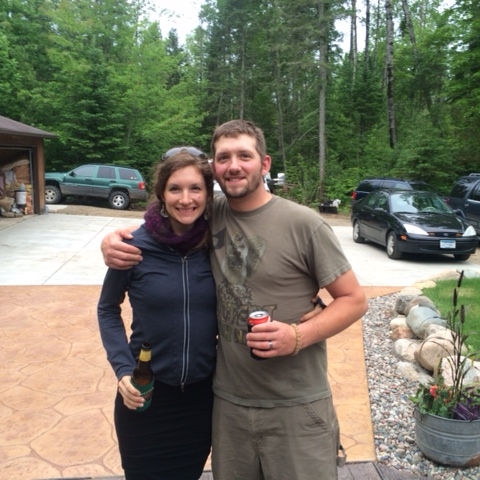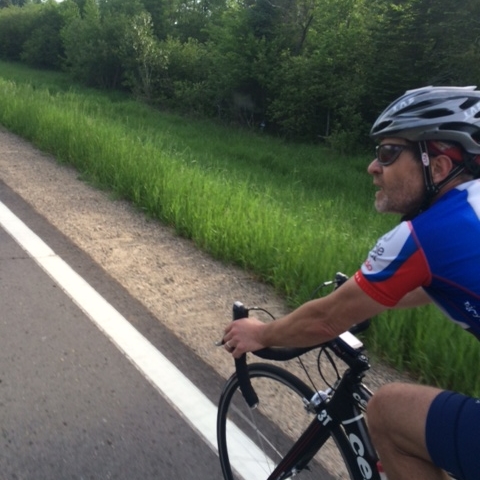 It was super special to have my parents and brother cheering at the races. My mom and dad are some of the kindest folks I know and they graciously gifted homemade goods to my hosts for the week! I hope everyone enjoys their syrup and jams made with love in Northern Minnesota, YOM!
The conclusion of my trip was a dinner with some of the finest folks Minneapolis has to offer! Thanks for the warm hospitality, Liz and Hans. I'll be back for more hang out time in MPLS this fall. Congrats to all my newly engaged friends, love is in the air!
I really love racing bikes and I am very grateful to Kristy for the opportunity to race with her team. Ian was super awesome at keeping the bikes and logistics straight and Mark was totally rad at race time. The Specialized lululemon women taught me a whole lot and are insanely good at what they do. I am a happy girl.
I'll leave you with this photo of me with my awkward arms #bathroommandance.
I guess that's all for now, thanks for stopping by!